Pictures may differ from the original.
23 Matchman
Spinning reel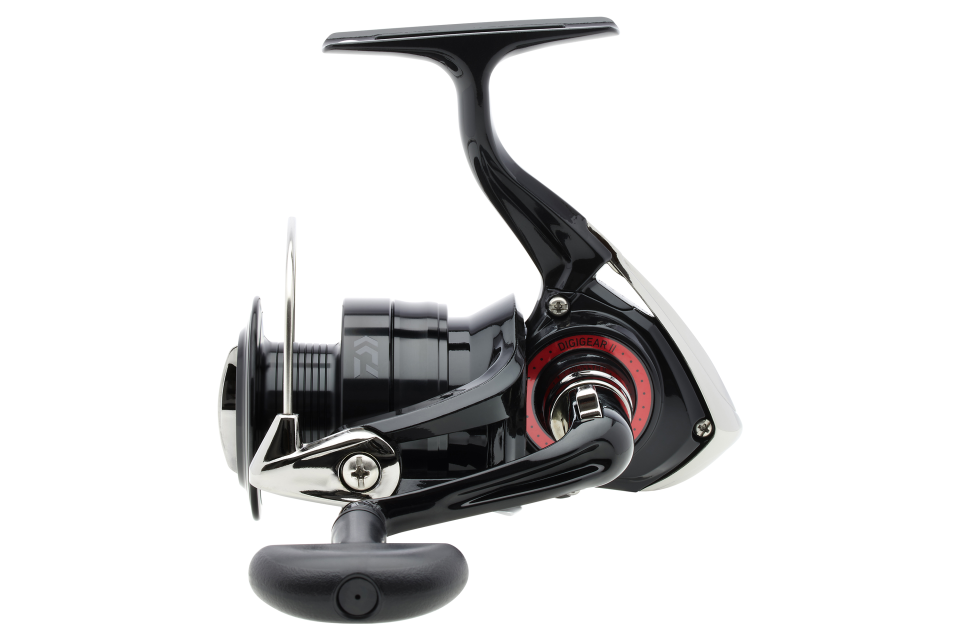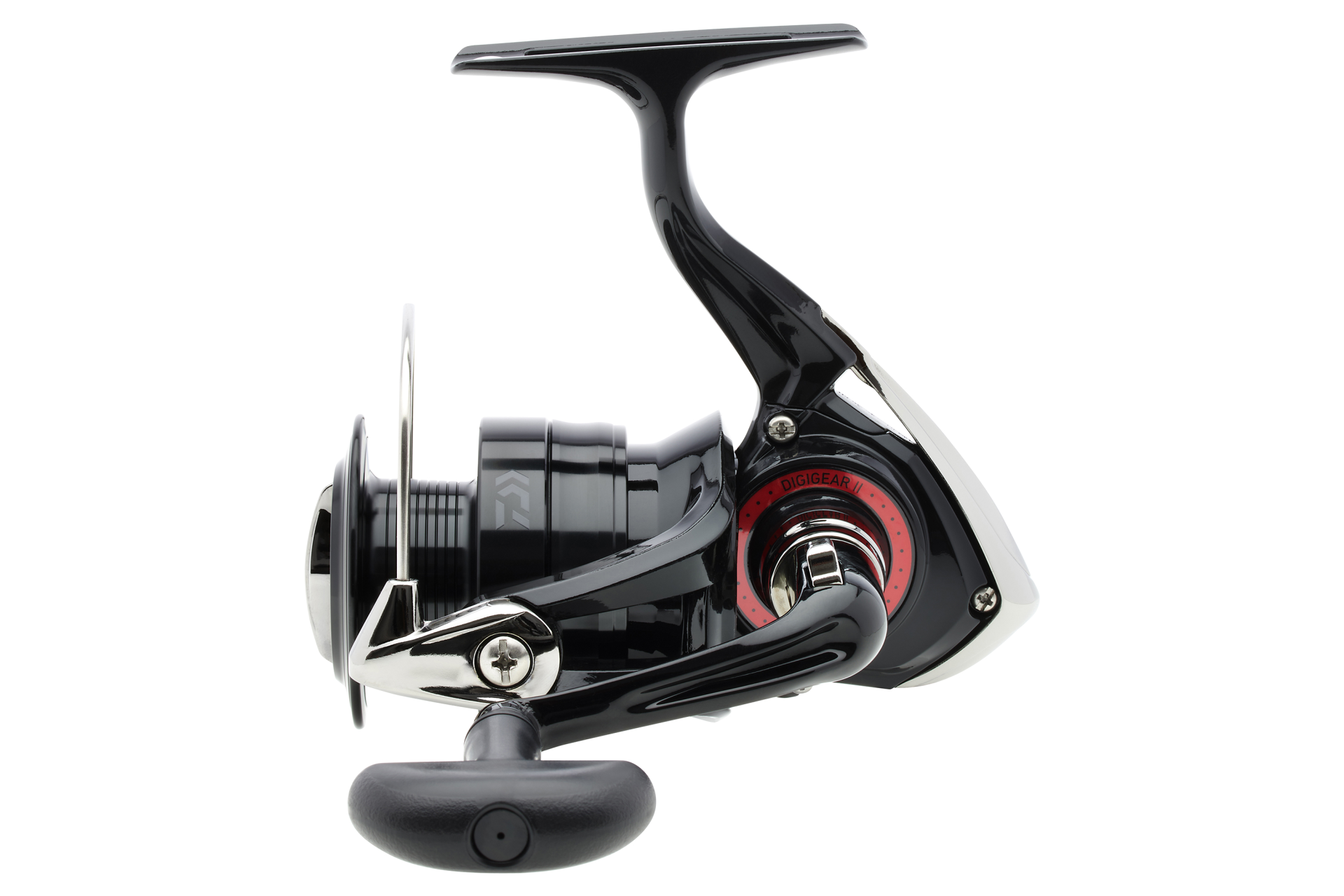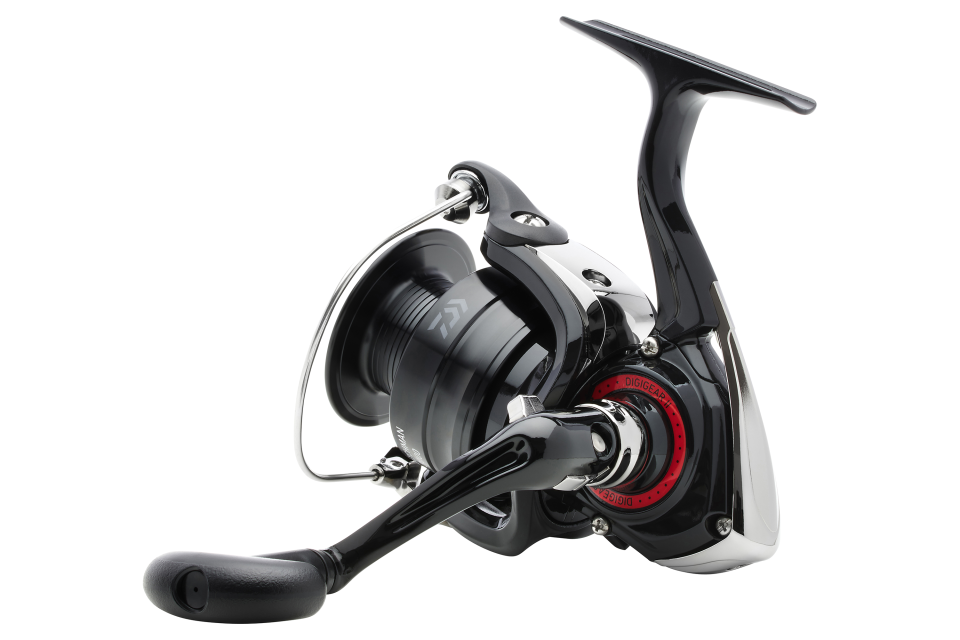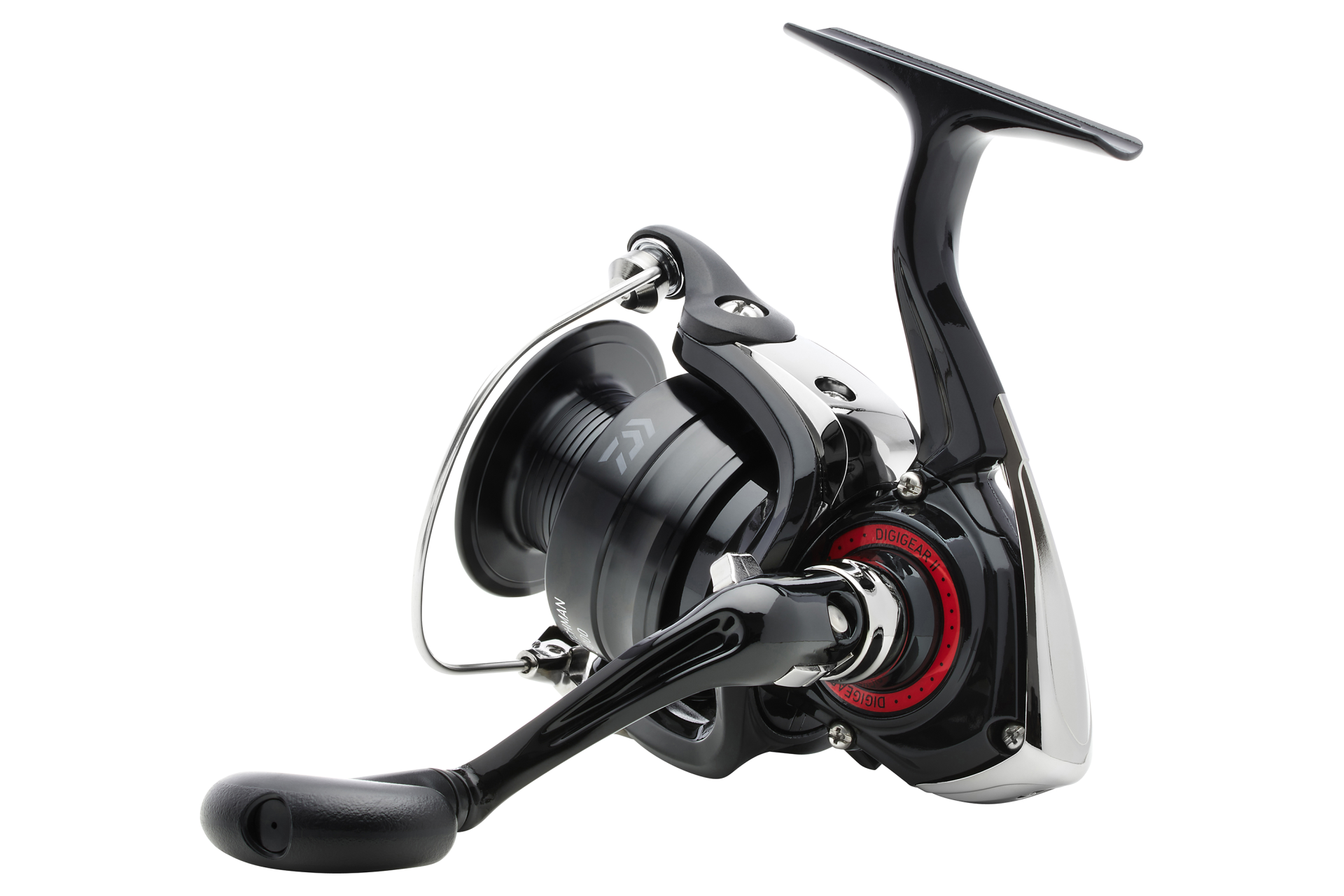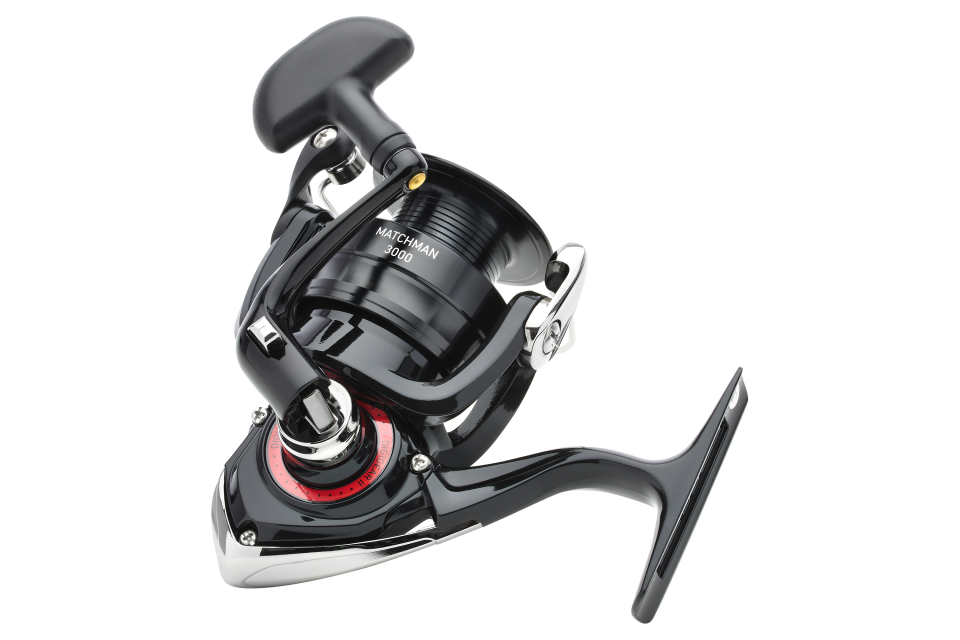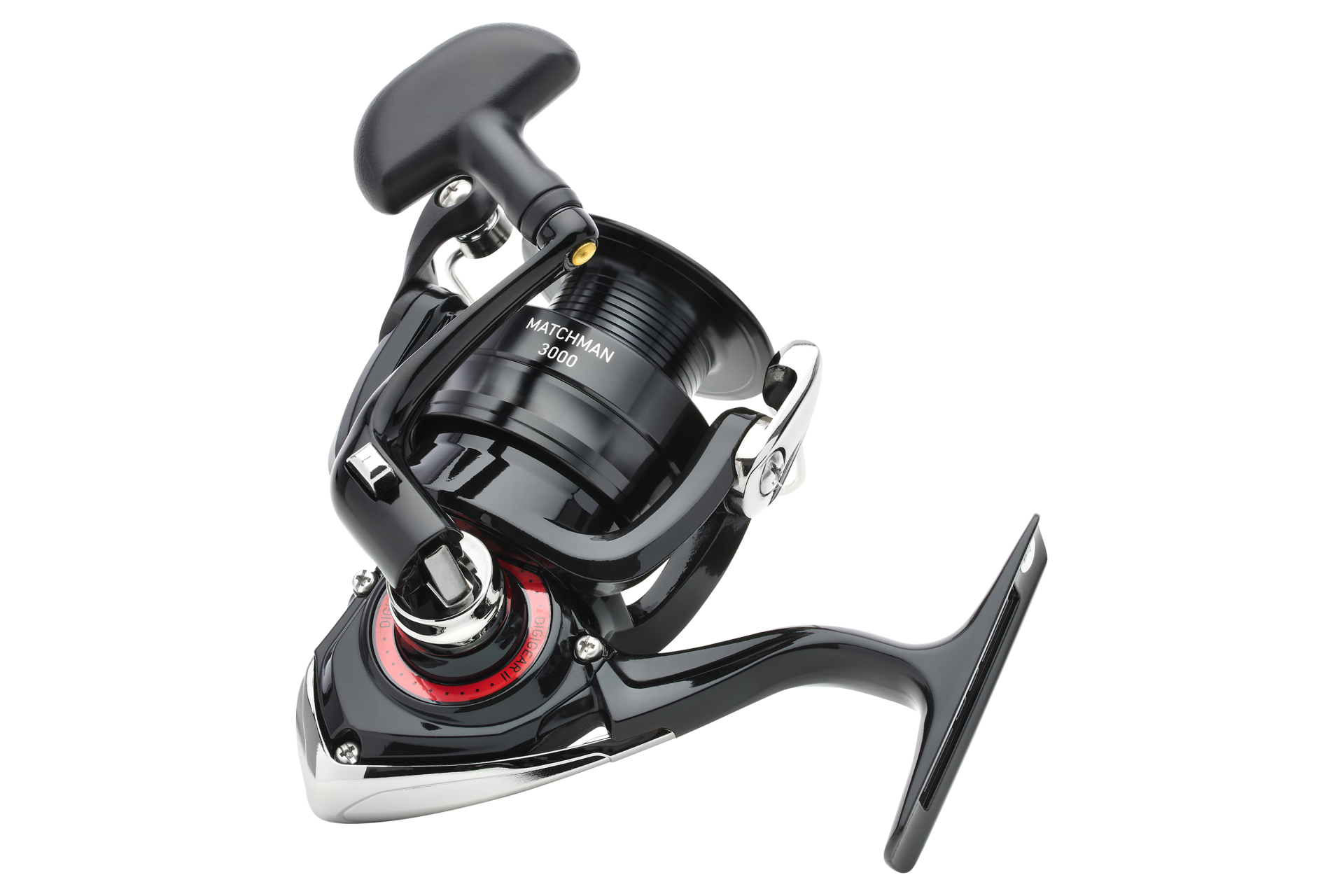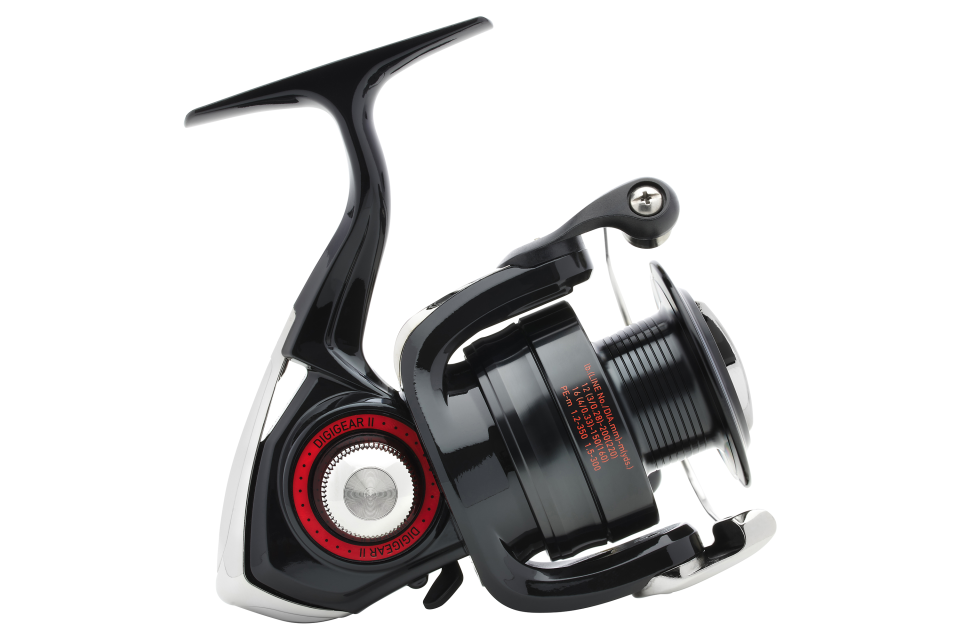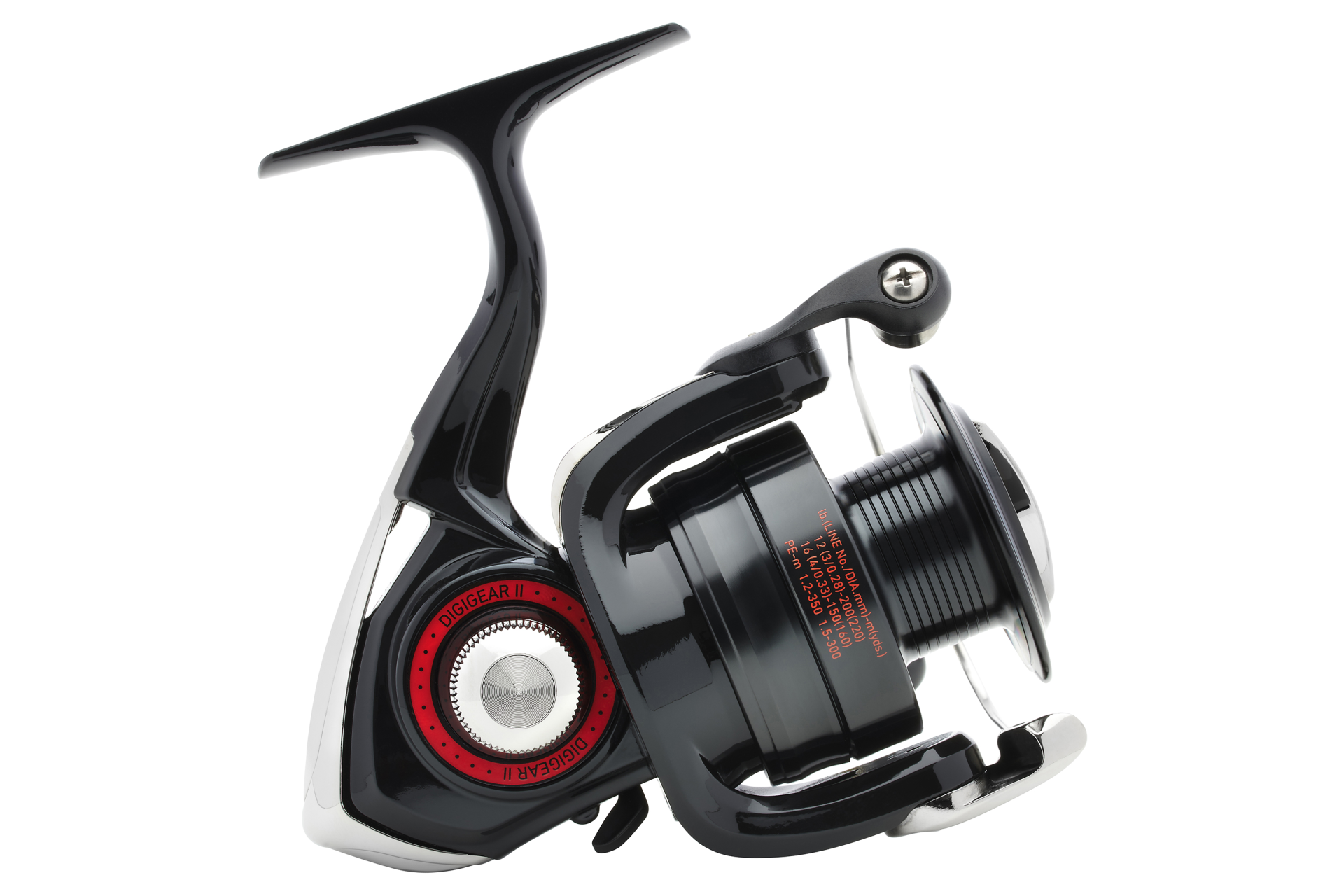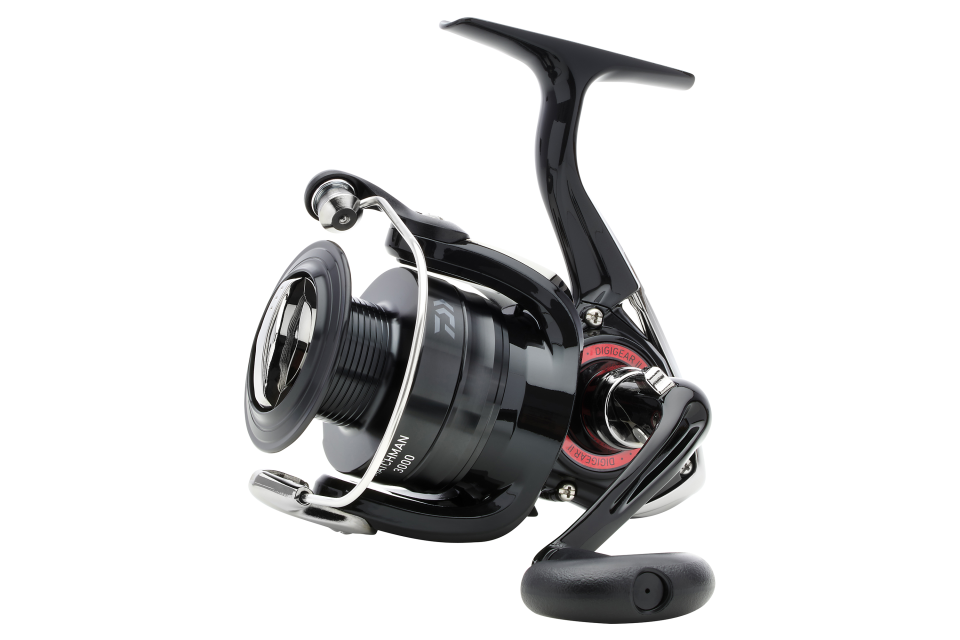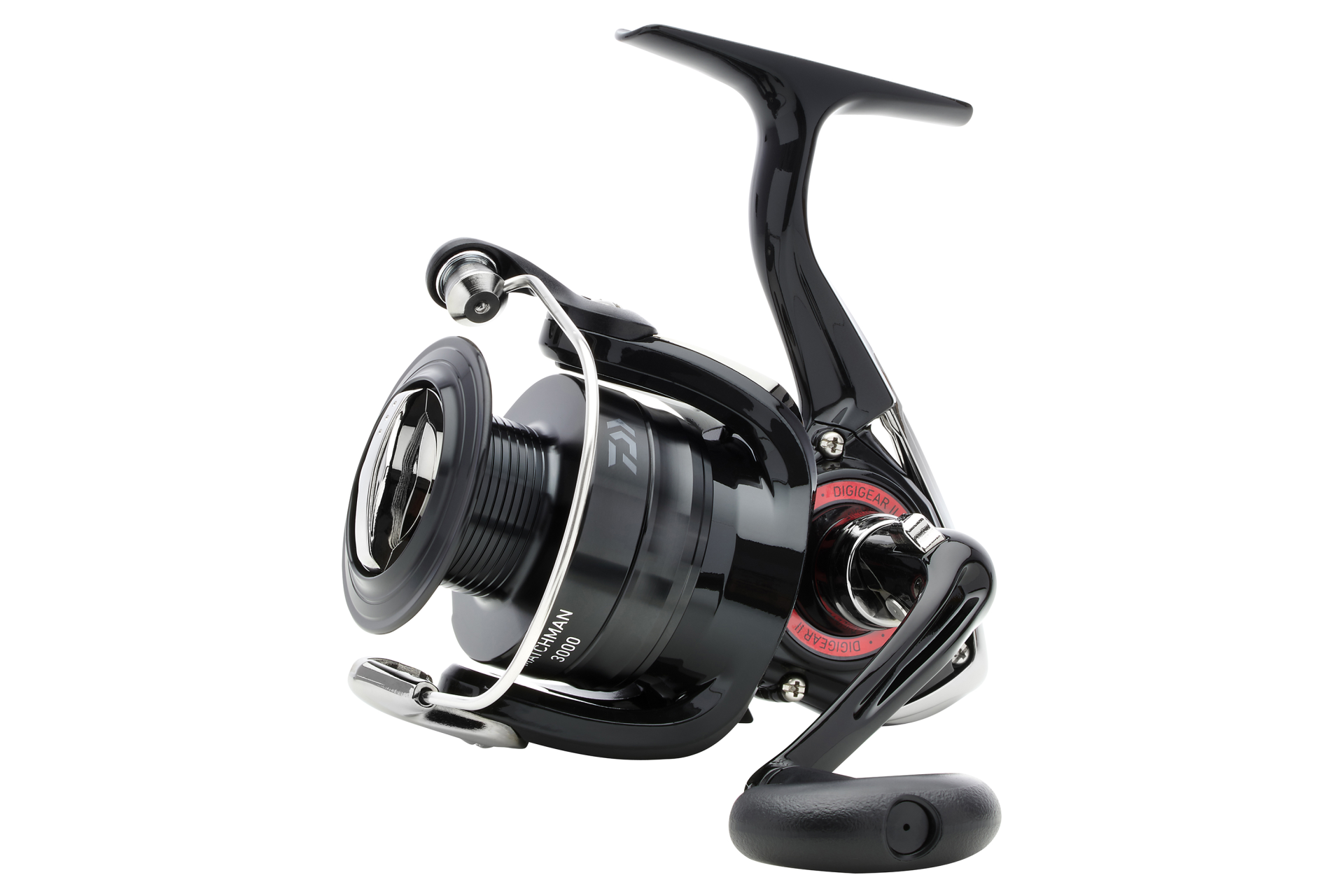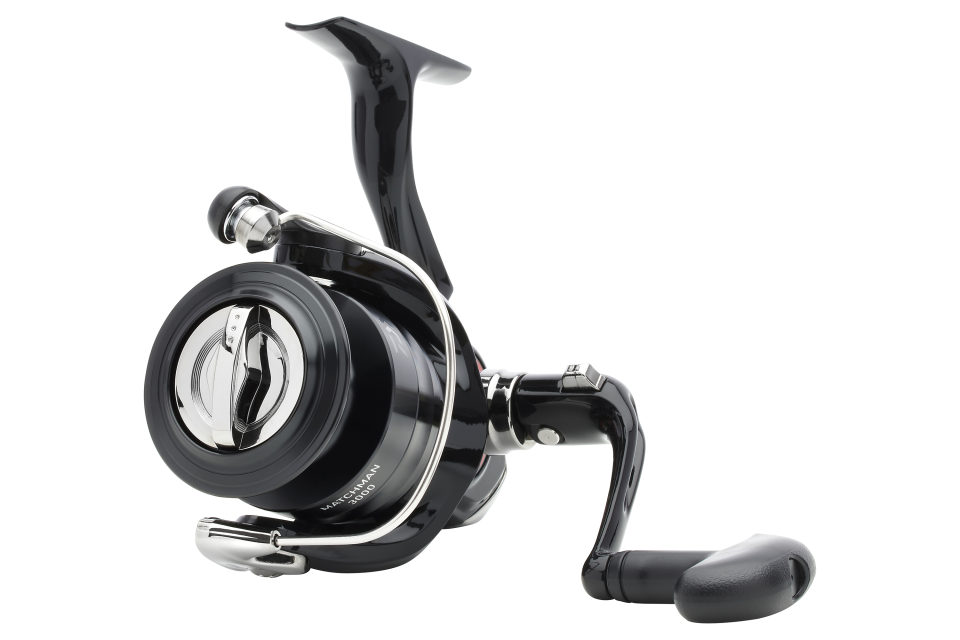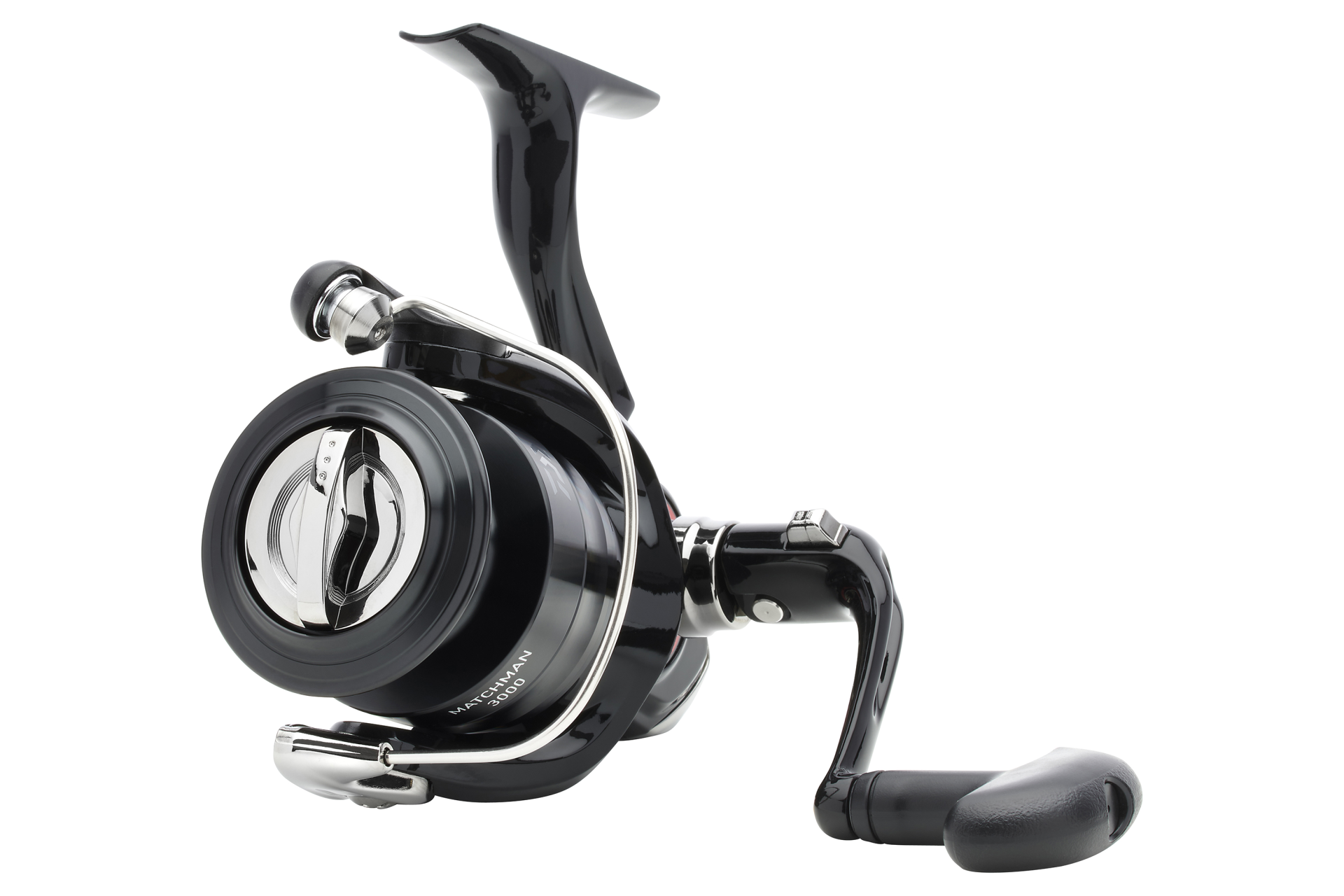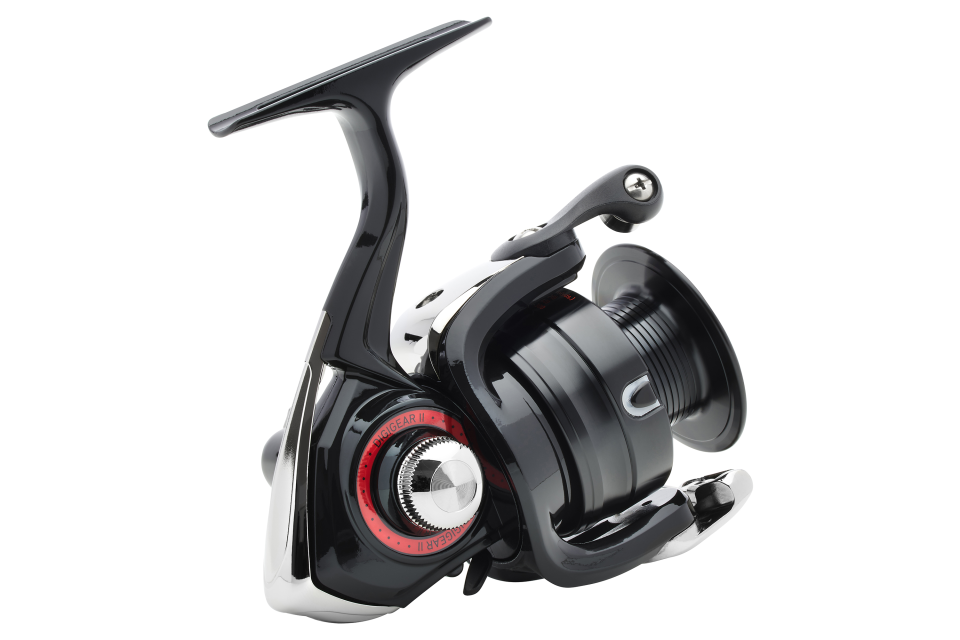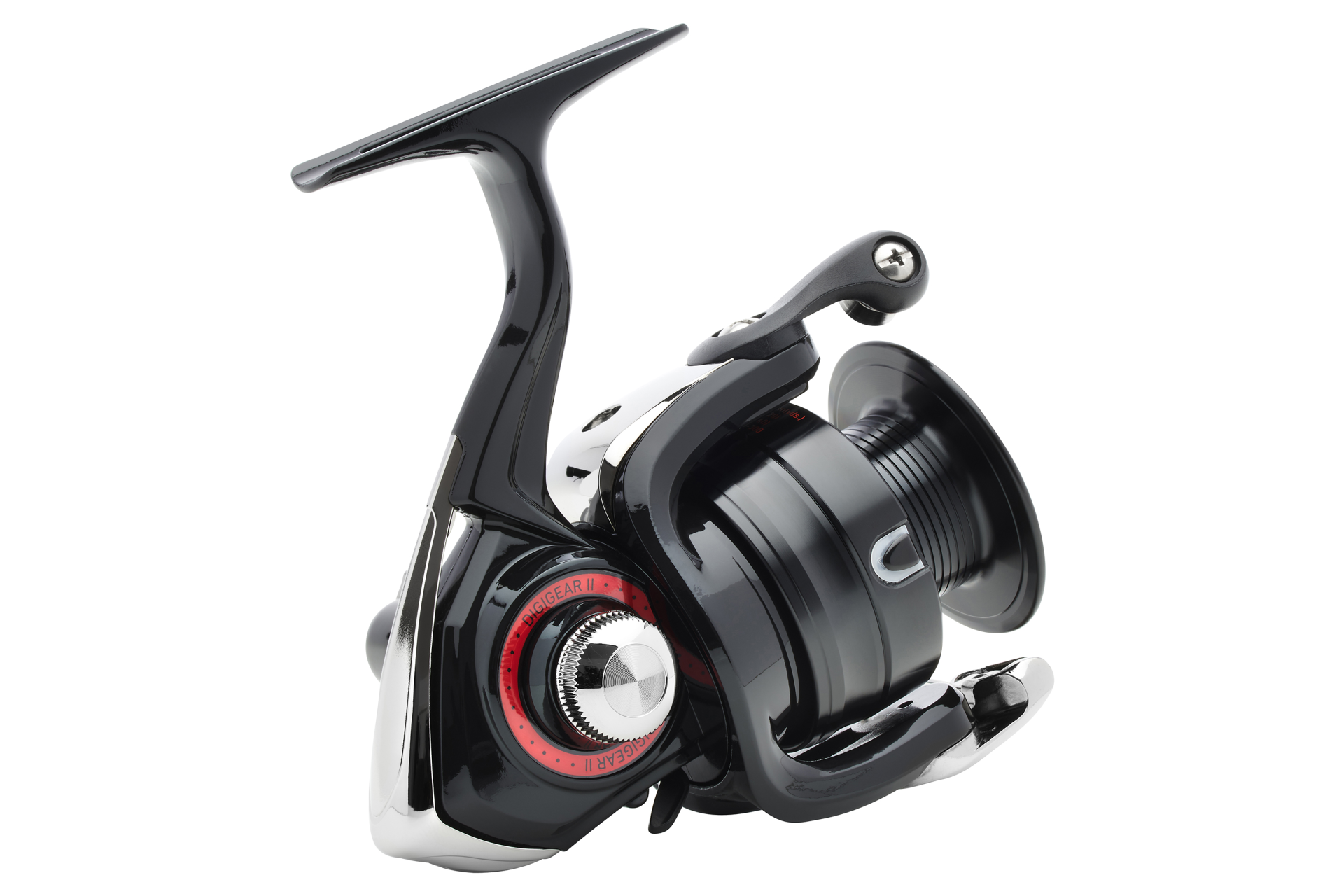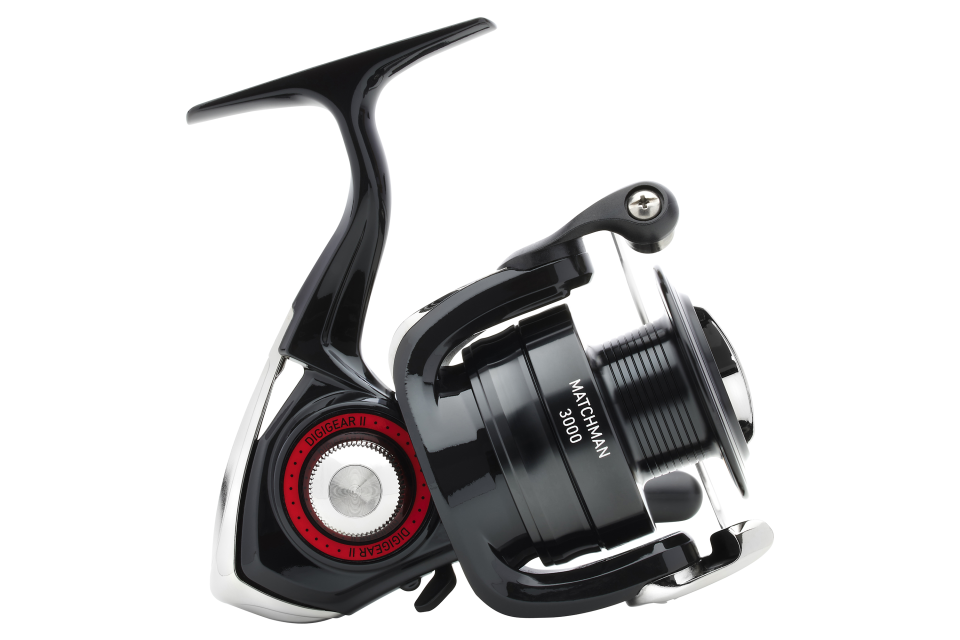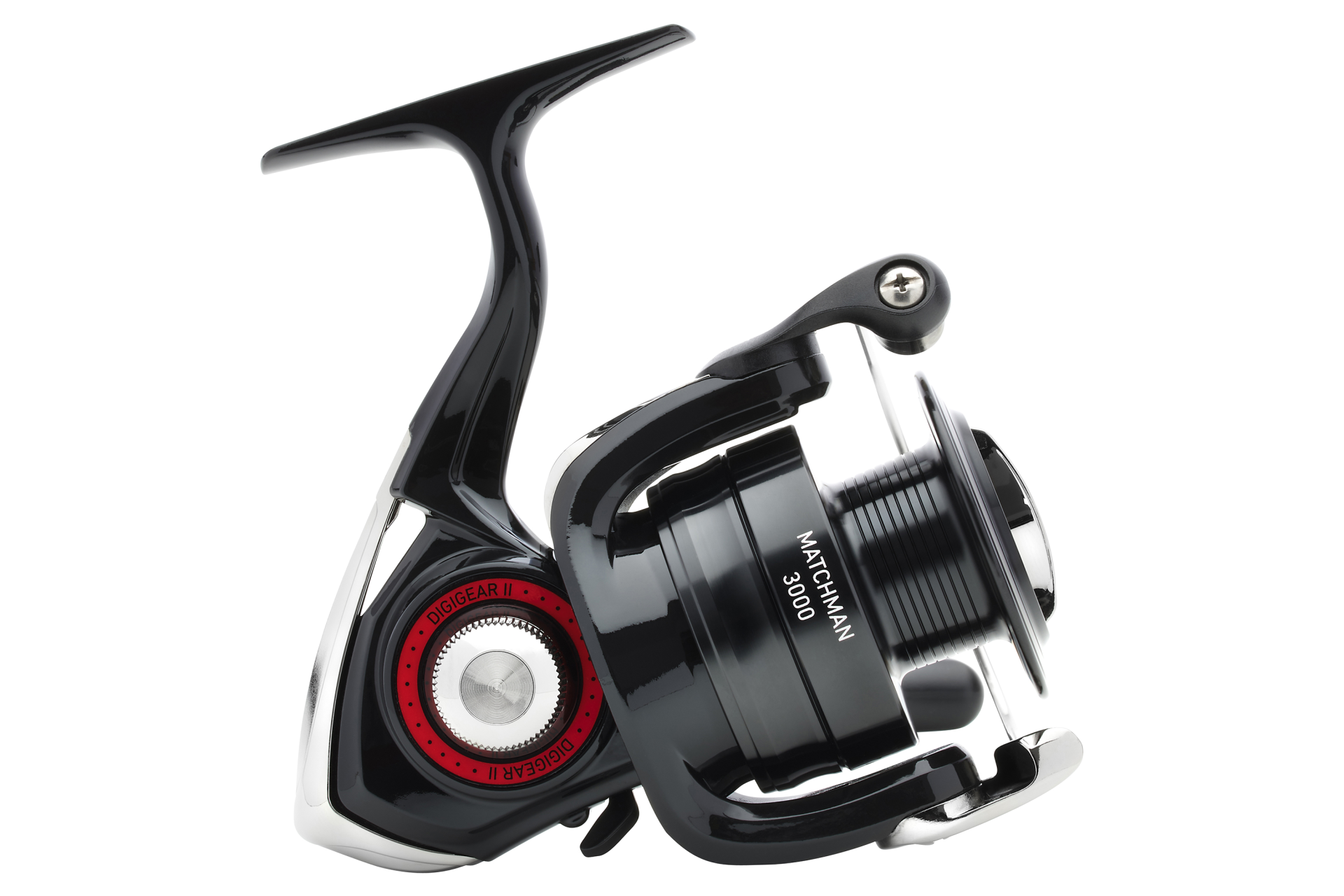 1/8: Article No. 10113-300
Pictures may differ from the original.








The starter model from the DAIWA Match & Feeder reels – inspirational technics.
With quick-fold handle and aluminum spool.
3 ball bearings
DIGIGEAR® II
Infinite Anti-Reverse®
UTD® drag system
Cross Wrap® system
ABS® aluminum spool
Twist Buster® II line roller
Fast snap handle
Article No.
Size
BB
Capacity
Ratio
Retrieval
Drag
Weight
RRP

*

total
m/mm
cm
kg
g
10113-250
2500
3
150/0.28
5.3:1
80
4.0
300
71.00 €
10113-300
3000
3
200/0.28
5.3:1
82
4.0
295
74.00 €
10113-400
4000
3
250/0.33
5.3:1
95
6.0
435
79.00 €
* Recommended retail price in €
Spare Spools for Matchman
DIGIGEAR® | Gear

Machined, digitally developed gearing for maximum performance and endurance. Embeded in our lightweight reel body, it transmits smoothly and efficiently the power of the handle directly to the rotor. Like this you can concentrate on fishing completely.
Our DAIWA engineers completely perfected the technology of milled gears with the Digigear II and newest with the Tough Digigear (TDG). The shape and surface of the gear teeth enable the construction of gears with extraordinary smooth running, smallest resistance and extremely long lifespan.
Result - A real evolution for the strength ot the Digigear!
UTD® | Drag System

The UTD (Ultimate Tournament Drag) System includes impregnated drag discs, which are about 30 times more durable than normal discs. The effective drag power is considerably increased compared to normal drag systems. An additional advantage is the reduced start-up resistance - the drag starts working, when the adjusted drag power is reached and drags smoothly and steadily.
Hamulec Ultimate Tournament Drag gwarantuje optymalną równowagę między kontrolą, siłą hamowania, a płynnym oddawaniem linki.
CrossWrap® | Line Winding
Wraps the line precisely on the spool and reduces the threat of backlashes at the cast. The casting distance is markedly increased.
INFINITE® ANTI-REVERSE
A weak part of many reels – the most reliable part of a DAIWA reel. Only high-quality parts made of steel with smallest tolerances are used.
TWISTBUSTER® II | Line Roller
DAIWA´s original advanced technology designed to reduce line twist during retrieving. An essential reason for line twist has been eliminated with this smart idea.
The newest Twist Buster II line roller not only minimises line twist, but also reduces further friction between the line and the roller.
ABS® | Anti-Backlash-System

The super system that allows long casts and prevents line twist reliably. DAIWA reels with ABS have spools, which are constructed in such way that they have a spool guide of a very large diameter which is getting bigger towards the spool's top.  Like this the line unwinds in big loops and very evenly from the spool and thus prevents the twisting of the line.
Thanks to this system also longer casts are possible.